Meet Our Commissioners
---
Commissioner Chad Mizelle, Chair
Chair Mizelle was appointed to the Commission in 2023. He is the Chief Legal Officer of Affinity Partners. He currently serves as a Commissioner on the Thirteenth Circuit Judicial Nominating Commission. Mizelle earned his bachelor's degree from the University of Florida and his juris doctor from Cornell University.
Commissioner Joni Alexis Poitier, Vice Chair
Term Expires: December 31, 2019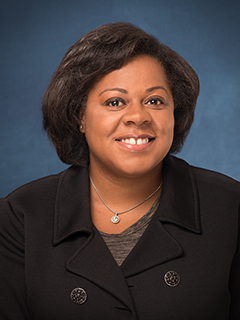 Commissioner Poitier was appointed to the Commission in 2016. She is an associate with the Jacksonville law firm of Mosley Prichard Parrish Knight & Jones, where she defends the firm's clients in civil actions ranging from automobile negligence actions to complex class action litigation. Ms. Poitier currently serves on the board of directors for Family Foundations of Northeast Florida, Inc., and she is active in her church and many local civic and charitable organizations. She earned her law degree from Vanderbilt University School of Law and graduated summa cum laude with a Bachelor of Arts degree from Spelman College. Ms. Poitier is a native Floridian who grew up in Miami.
Commissioner Kymberlee Curry Smith
Term Expires: December 31, 2024